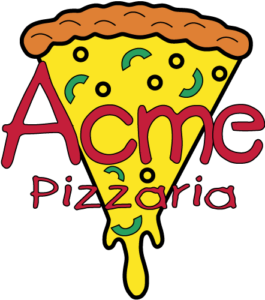 Roland & Ronilee Oates founded Acme Pizzaria in Cottonwood, Arizona in June of 2006. With Roland having 20 years of experience in the pizza and restaurant industry, we feel that we have gathered the knowledge and know-how to run the most customer friendly, efficient, and convenient Pizzaria possible. Over the years, we have identified the best restaurant secrets in a variety of fields and plan to combine the finest recipes, freshest ingredients, and friendliest service into one Pizzaria that we feel will truly be a pleasure for customers to order from.
We are an independent New England style Pizzaria that also offers a wide variety of calzones, subs, salads, and appetizers. We use only the finest Italian meats and cheeses, and fresh produce delivered daily. We have a comfortable 38 seat dining area inside & a relaxing 18 seat dining area outside for those who enjoy Arizona weather at its finest.
Not a Franchise - Family Owned & Operated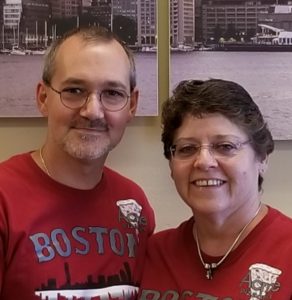 We at Acme Pizzaria feel that in order to be successful as a restaurant, the customers' wishes must come first. This has become such an empty phrase due to business owners' lack of honesty, and their willingness to sacrifice food quality and service in order to save an extra dollar. We will prove it to you, by making us, the owners of the business, readily accessible to you, the customer. You will find at least one of us in the store at any given time.
We feel that by serving our customers with a smile and respect, in a friendly & fun atmosphere while providing top quality food at great prices, we will create a bond with our customers that will make it as enjoyable for you to do business with us, as it will be enjoyable for us to serve you. We appreciate your interest and look forward to meeting you.
Our business depends on your satisfaction, so please let us know what you think. Is there anything you would like to see us offer? Do you have any questions or comments?
Roland and Ronilee
Acme Pizzaria
Did You Know?
"... Spend $1.00 at a national chain/franchise, and an average of 43¢ stays in the community. Spend $1.00 at a local independent business, and 68¢ stays in the community..."
In other words, buying from locally owned businesses benefits the entire community!